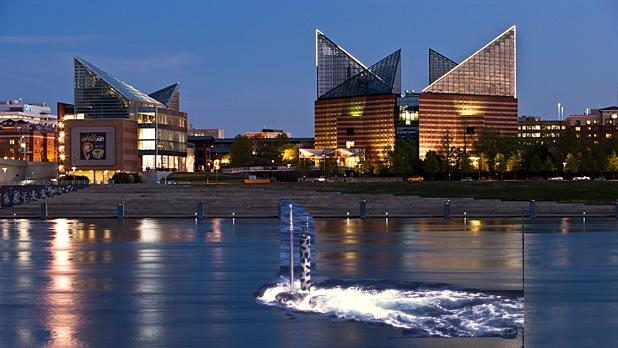 Chattanooga - 2016
Reunion Tours Hotel Information
1.) Monday, September 12th - Arrival Day
Today is a day to get checked in to the hotel and renew old acquaintances.
---
2.) Tuesday, September 13th -Two tours today, take either or both: The Southern Belle luncheon river cruise - $40 The Tennessee Aquarium - $40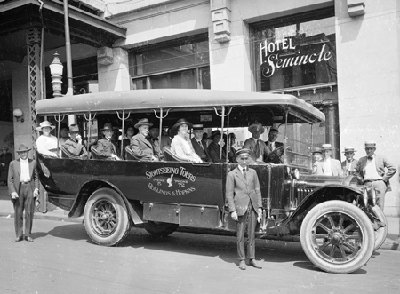 At 11:00 AM our luxurious motor coach departs our hotel to wisk us to The Southern Belle river boat where we will enjoy a narrated cruise on the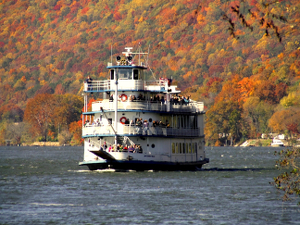 Tennessee River with beautiful views of the downtown Chattanooga renovated waterfront. Lunch on board is included with a main course of Prime Rib or Wisconsin Chicken. Our cruise includes live entertainment and bingo. A cash bar is available.
After disembarking the Southern Belle you can also visit The Tennessee Aquarium Since opening its doors in 1992, the Tennessee Aquarium has played a crucial role in Chattanooga's economic development efforts and has become a nationally acclaimed attraction. Located on Chattanooga's beautiful downtown riverfront, River Journey sets the stage for a fascinating adventure tracing the path of freshwater from the mountains to the sea. Did you know 25% of North America's freshwater species live in our region? You'll meet feisty otters, colorful trout, alligators, giant catfish, tons of turtles and more freshwater animals from this global biodiversity hotspot. Become immersed in saltwater habitats as you explore our second building, Ocean Journey. You'll be surrounded by playful penguins, touchable stingrays, beautiful butterflies and a spectacular coral reef with big sharks and schools of fish.
Return to the hospitality room at your leisure via the FREE Downtown Electric Shuttle which departs the Aquarium every 5 minutes and will drop you at the Chattanooga Choo Choo Hotel!
---
3.) Wednesday, September 14th - $45
NOTE: If you have a National Parks Senior Pass please bring it with you as it will allow four of us to get in to Point Park on Lookout Mountain free on this tour. Admission to the park is included in the tour price but use of these passes will reduce our expense and leave more for hospitality room supplies!
We depart at 9:00 AM for a full day tour of Chattanooga and the surrounding area including the civil war Chickamauga battlefield national park and Lookout Mountain. Keith Wilkinson will be our tour guide. With 20 years of experience in the local tourism market, few people have more knowledge of the local area. His goal is for people to feel both entertained and educated after an "Adventure with Keith."
The City Tour will include surprising stories about the influence Chattanooga has had on well known business giants like Coca Cola and the New York Times. Learn about a young lady that struck out Babe Ruth and Lou Gehrig of the New York Yankees. Explore the restaurants, sculpture gardens and museums of the Bluff View Art District. Hear stories about another important piece of Chattanooga history: the Cherokee Indians infamous "Trail of Tears." Chattanooga's geographical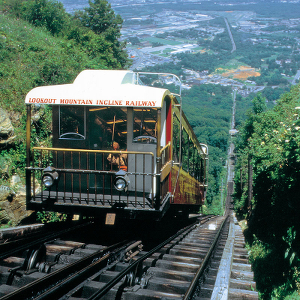 location has made it so important throughout US history, particularly when it comes to transportation. Railroad history especially resulted in the city being one of the most important objectives of the Union forces during the Civil War. Also related to Civil War history, the tour will explore the National Cemetery before driving to the Chickamauga Battlefield. The location of the second largest (bloodiest) battle of the Civil War has a unique visitor center with a 25-minute film that will have more than one in our group dabbing a handkerchief to their eyes. You do not need to be an expert on Civil War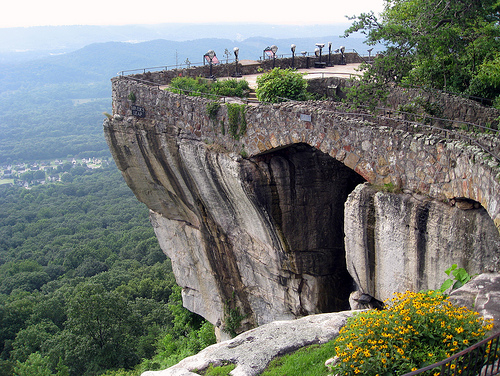 history to understand this battle and you'll enjoy learning about some of the personal stories of the people who fought here. Lunch will be on our own in the city's popular St. Elmo district. After lunch we'll feel the excitement build as we get within 17 degrees of vertical on the Incline Railway to reach the top of Lookout Mountain (STEEP but completely safe). From the top you can see seven states: Tennessee, Kentucky, Virginia, North Carolina, South Carolina, Georgia and Alabama.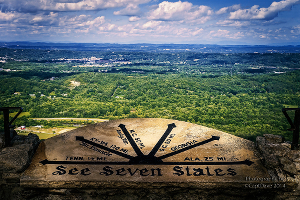 Lookout Mountain, played a pivotal role in the American Civil War. Union forces under the command of William Rosecrans suffered one of their greatest defeats by Confederate General Braxton Bragg's men in the shadow of Lookout Mountain, at Chickamauga. The loss was so great in fact that then Major General Ulysses S. Grant was called in to take over the Union troops while Bragg's Confederate army kept an eye on their besieged opponents hiding out in Chattanooga from the top of Lookout Mountain.
Grant tapped Union Generals William Sherman and Joseph Hooker to break up the Rebel siege of Chattanooga. The resulting three-day conflict that took place on the face of Lookout from the foothills to just below the top of the mountain would later be known as the "Battle Above the Clouds."
---
4.) Thursday, September 17th
9:00 AM Business meeting for all shipmates. 9:00 AM Ladies Bloody Mary Bingo
6:00 PM Banquet tonight - $45
---
The rest of the day will be free to explore on your own. Swim in the indoor heated pool or relax in the whirlpool or sauna. Or explore some of the area's many attractions including:
Chattanooga Ducks (1.1 miles from hotel) Ride a WWII amphibious craft built for use in the D-Day invasion. Your tour of Chattanooga begins on land and following a narrated tour of the city you will "splash" into the Tennessee River to continue you tour of the city waterfront and Maclellan Island. Tours last from an hour to an hour and twenty minutes.
See Rock City (6 miles from hotel) At the top of Lookout Mountain, your visit to Rock City will include a stroll through the 4,100-foot Enchanted Trail, where you'll encounter incredible rock formations, caves, and beautiful flowers, along with a few other surprises.

Rock City officially opened as a public attraction on May 21, 1932. It got off to a slow start because advertising in those days was difficult, especially since Carter's mountain-top attraction was not located in a place that people wouldjust happen to be passing by and take notice. It was at this point another brilliant idea of Carter's was born. He enlisted the help of a young sign painter named Clark Byers, who was hired to travel the nation's highways and offer to paint a farmer's barns in exchange for letting him paint three simple words: See Rock City. The distinctive black-and-white signs appeared as far north as Michigan and as far west as Texas. The advertising soon began to produce the desired effect and by the close of the 1930s, more travelers than ever had seen Rock City Gardens.